WHERE DO YOU STAND WITH INBOUND AND CONTENT MARKETING?
Inbound means transforming how we do business to be more helpful, more human, more empathetic. It focuses on the whole process of turning a stranger into a delighted customer. Inbound and content marketing is about matching the way you market and sell with the way people actually want to shop and buy.
This 90-page report will provide you with some of the most informed predictions for the future of marketing and sales you're likely to find, including sections on: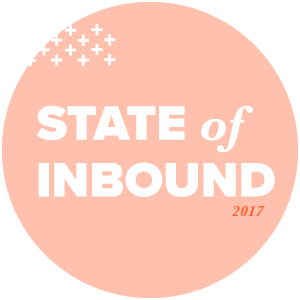 Marketing & Sales Priorities
The Prioritization and Implementation of New Marketing Channels
Where Decision Makers Go for Information
The Evolution of the State of Inbound
Benchmark your current marketing and sales efforts and plan for the future using the most-referenced inbound marketing report available today!