Managing client accounts and expanding relationships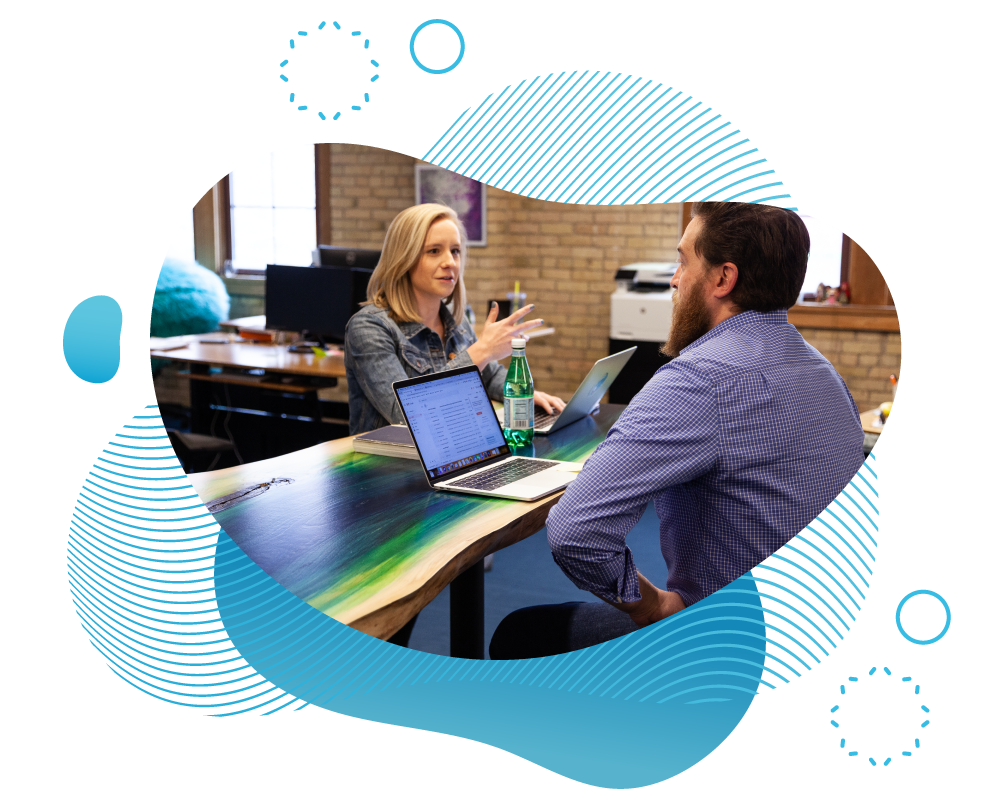 We're looking for a bright, driven, and engaging Customer Success Manager to partner with our great customers to help them achieve their operational, customer experience, and productivity objectives with their HubSpot-related systems. In this "farming" role, you'll be responsible not only for driving client success, but for acting as a liaison between client and our service team as we solve complex problems and deliver Diamond-Level HubSpot Implementation and RevOps Consulting service.
You'll manage client relationships, acting as an advocate for clients, and work with internal teams to ensure that our clients are satisfied and growing with our help.
You're an expert in understanding the client's business needs and making connections between these needs and Denamico's ability to help. You'll guide the strategic allocation of budget and identify new opportunities to solve additional challenges the client is facing. You'll ensure account retention and expansion, and work with our HubSpot partnership team to help clients maximize the potential of this powerful platform.
Reporting to the Head of Sales and Marketing in this individual contributor role, you'll work closely with our team of outstanding Consultants and Account Executives. Be a key part of our growth and reputation, as a partner that unlocks critical value for our clients!
What Makes Us Different
At Denamico, our people are our special sauce. They care about our clients and do impactful work for organizations that are making a difference in the world. They love learning, applying new skills, continuously elevating their game, and holding themselves accountable to results. They're intrapreneurs, excited about innovating and running their own line of business.
We believe in taking care of our people and working together for the best possible results. For us, this means training our managers, providing professional development opportunities, helping each other out with heavy loads, and taking time out as needed when the world and our lives get crazy. We encourage and enable people to restructure their role if life changes and they need a different schedule or level of responsibility.
---

IN THIS ROLE, YOU'LL:
Build and maintain client partnerships, becoming an expert on their business, needs, and goals.
Work with our consultants to set and define annual objectives for client portfolios and manage accounts to help achieve defined objectives.
Manage client budgets through proper scope definition, risk management and change management protocols
Build client confidence in service capabilities, keep lines of communication open to manage client expectations and advocate for the client's needs.
Work collaboratively with consultants to scope, prepare, & present proposals for additional sales opportunities that grow the business and create value.
Present renewal contracts and facilitate renewal conversations
Liaise with our HubSpot Channel Account Manager and provide our team and clients with relevant product and service updates that help to uncover opportunities to maximize investment in HubSpot.
WE'RE LOOKING FOR PEOPLE WHO:

Have 3+ years' experience in professional services, systems implementation, or digital marketing/advertising in agency or client organization (agency preferred)
Have 5+ years experience in business development or account management role
Demonstrate excellent writing, verbal, presentation, and consensus-building skills
Offer proactive solutions and ensure successful progression with minimal guidance
ESSENTIALS OF A GREAT DENAMICO TEAM MEMBER:
Alignment with

Denamico core values

: Learn with a Purpose, Challenge the Status Quo, Take Care of Each Other, Bring Yourself to Work
A strong desire to be part of a small organization where you can have a big impact
Positive attitude and skilled in building and maintaining colleague and client relationships
Self-starter who thrives on results and continuous learning
Ability to adapt quickly and balance numerous responsibilities
Incredible attention to detail and excellent writing skills
Data-driven, results-oriented and skilled at problem solving
Desire to work and ability to thrive in a fast-paced, dynamic environment
WHY YOU'LL LOVE WORKING WITH US:
Comprehensive Healthcare & Dental Plan
Competitive compensation and benefits package
Bonus and commission plans for everyone
401k
Unlimited PTO and paid holidays
Company paid parking or public transport allowance
Ergonomic office workstation with electric standing/sitting desk, etc
Kitchen with stocked drinks & snacks
Mentors - we believe in helping each member of our team grow personally and professionally
LOCATION
Minneapolis- St.Paul, MN. Denamico enjoys a hybrid work schedule option between your home and our Minneapolis North Loop office. We're normally in the office at least Tuesdays and Thursdays.
MANDATORY COVID-19 POLICY
Denamico requires all team members to be fully vaccinated against COVID-19 as a condition of employment. Denamico will consider requests for medical or religious accommodation to this vaccination requirement on an individual basis.
This is an exciting time to join Denamico! If you are interested in adding value to our team, please apply and we will be in touch.