Hubspot Marketing Operations Consultant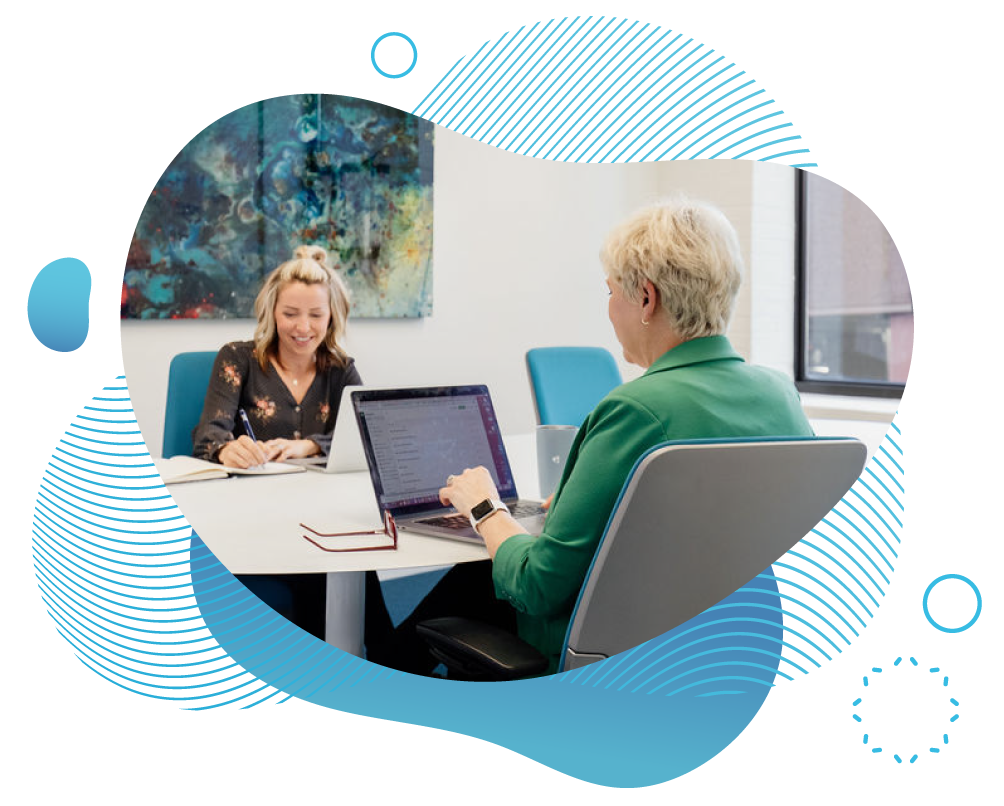 | | |
| --- | --- |
| Position Title | Hubspot Marketing Operations Consultant |
| Department | Operations |
| Reports to | VP, Operations |
| Schedule/Hours | M-F 40 hours/week salaried |
| Works with | VP of Operations, Consultants, Account Manager, Clients |
POSITION PURPOSE
The Hubspot marketing operations consultant is a client-facing consultant with strong domain knowledge in Hubspot Marketing Hub, as well as the daily, weekly, monthly, and annual needs of marketing teams.
The Hubspot marketing operations consultant is responsible for strategizing, planning, and delivery marketing hub solutions to meet our clients ongoing business goals.


---

ROLES & RESPONSIBILITIES
Client Satisfaction & QA
Ensure client has clear objectives, and that we deliver on those objectives
Proof and QA test work performed by Denamico before showing to clients
Client Strategy & Reporting
Lead monthly, quarterly, and annual strategy meetings with clients to determine their objectives, and our scope of work to help achieve their objectives
Use marketing hub expertise to recommend and implement best practices and solutions to client problems
Offer strategies on how to build, and improve conversions throughout clients contact, and customer lists
Work with the Denamico account managers to plan long term account growth for your clients
Client Communication & Project Management
Keep consistent communication with clients using email and video meetings
Maintain task hygiene in the project management system
Keep clients up to date on progress of tasks due from each side
Provide clear and succinct communication
Train clients through video training, and instruction documents
SME
Support scoping and pricing discussions with account managers using your experience and platform expertise
Marketing Hub Deployment
Deploy campaigns, and content using best practices of Denamico, and the Hubspot platform
Collaborate with other team members who specialize in content writing and other content creation


KEY OUTCOMES

100% Client Satisfaction
NPS Score of 8.5+
90% retainer retention
Work completed within contract hours


---
QUALIFICATIONS/EDUCATION/EXPERIENCE
REQUIRED QUALIFICATIONS:
Alignment with Denamico core values
Bachelor's degree or equivalent combination of education and experience required
5+ years of experience in professional services, consulting, or project management
5+ years of experience on a marketing operations team using Hubspot Marketing Hub
3+ years of experience on Hubspot CMS or similar system
Experience managing ads on both Google Ads, and LinkedIn
Strong written, and interpersonal skills
Strong in both independent and collaborative work
PREFERRED QUALIFICATIONS/EXPERIENCE:
Strong technical background that allows you to solve complex problems on the Hubspot platform
Experience in a consulting organization specializing in Hubspot, Salesforce, Marketo, or similar cloud software
Training of business process and tools
Experience in reporting, and presenting to stakeholders


---
JOB SETTING

Hybrid, or full remote
Work with internal stakeholders 30%, external stakeholders 70%
Works closely with the account manager on the sales team
Works alongside consultants with domain expertise in other Hubspot hubs


---
COMPETENCIES

CRM & Marketing Automation Software
Effectively configures setup, and ongoing admin of CRM and marketing automation tools
Shows a history of managing a system with many daily users
Displays understanding of professional marketing skills, and knowledge around brand alignment, style guides, personas, and user journeys
Presents a strong ability to articulate, and use professional marketing skills with a collaborative group
Organization
The ability to determine goals and priorities and to assess the actions, time and resources needed to achieve those goals
Works in a structured manner, effectively deploying resources and management methods to allocate and execute the work. Plans activities and places them in the right order, works precisely, uses adequate systems to organize resources and tasks and maintains as needed
Strategy and Communication
Great strength in asking questions, gathering input, and guiding conversations
The ability to provide direction and guidance to a group of people and to encourage cooperation between team members in order to attain an objective
Identifies and creates or recommends solutions to achieve marketing and user journey objectives
Strong skill set in presenting ideas in a clear and succinct manner that can be both summarized, and detailed depending on the audience
User Training
Can point to past experience training users of a system with success. This can include 1 on 1 training, documentation, or video walk through examples
Reporting and Analysis
Demonstrates abilities to report on marketing performance
Skills ability to create reports, and data visualization to show performance, and identify issues
Ability to summarize the status of objectives, and blockers of achieving objectives


---
ESSENTIALS OF A GREAT DENAMICO TEAM MEMBER
Alignment with

Denamico core values

: Learn with a Purpose, Challenge the Status Quo, Take Care of Each Other, Bring Yourself to Work
A strong desire to be part of a small organization where you can have a big impact
Positive attitude and skilled in building and maintaining colleague and client relationships
Self-starter who thrives on results and continuous learning
Ability to adapt quickly and balance numerous responsibilities
Incredible attention to detail and excellent writing skills
Data-driven, results-oriented and skilled at problem solving
Desire to work and ability to thrive in a fast-paced, dynamic environment
WHY YOU'LL LOVE WORKING WITH US
Comprehensive Healthcare & Dental Plan
Competitive compensation and benefits package
Bonus and commission plans for everyone
401k
Unlimited PTO and paid holidays
Company paid parking or public transport allowance
Ergonomic office workstation with electric standing/sitting desk, etc
Kitchen with stocked drinks & snacks
Mentors - we believe in helping each member of our team grow personally and professionally
LOCATION
Minneapolis- St.Paul, MN. Denamico enjoys a hybrid work schedule option between your home and our Minneapolis North Loop office. We're normally in the office at least Tuesdays and Thursdays.
MANDATORY COVID-19 POLICY
Denamico requires all team members to be fully vaccinated against COVID-19 as a condition of employment. Denamico will consider requests for medical or religious accommodation to this vaccination requirement on an individual basis.
This is an exciting time to join Denamico! If you are interested in adding value to our team, please apply and we will be in touch.