Solving problems by delivering technical solutions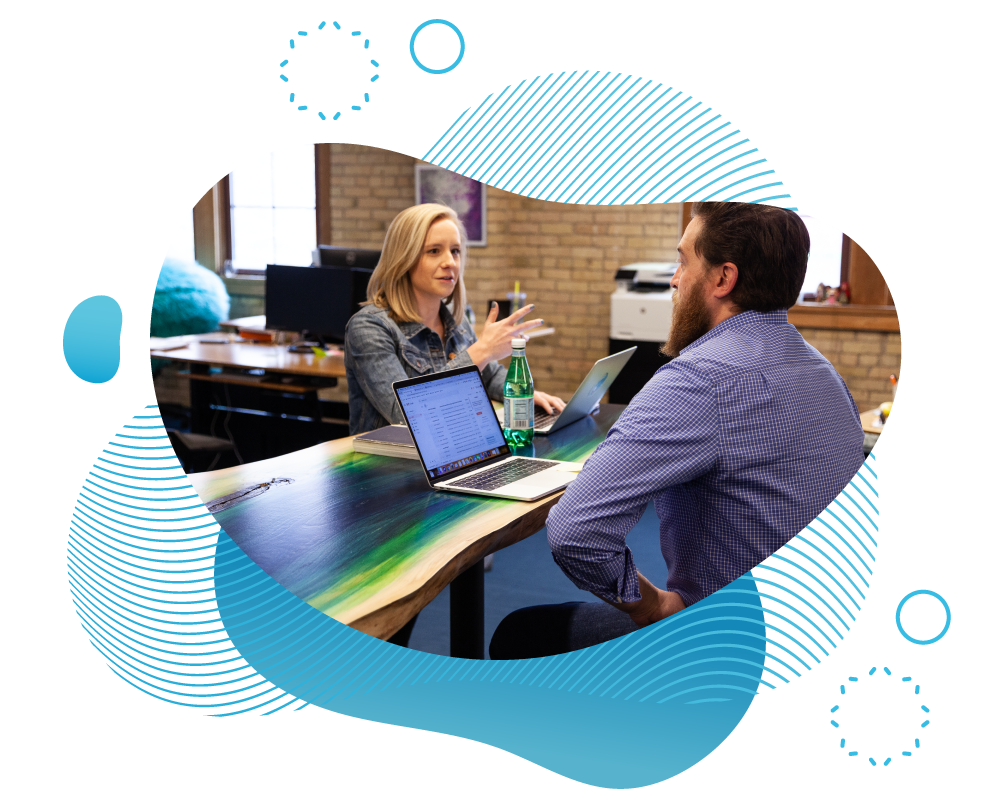 Do you get excited about helping people solve real problems with technology solutions? Are you able to articulate value to both the technical and the nontechnical? Do you like to build and implement sound solutions? At Denamico, we have a spot for you!
We're looking for a Solutions Engineer to join our Client Services Delivery team. The mission of the Solutions Engineer is to plan client projects and support the execution of during the development phases for RevOps & tech assessments, HubSpot implementations, optimization, and integration projects, and Success Coaching.
Working with our Consultants and Project Management team, you'll help meet client needs by creating project strategies, and plan and prioritize the development backlog. You'll have the chance to work on and develop your HubSpot expertise, and contribute to our growing team.
What Makes Us Different
At Denamico, our people are our special sauce. They care about our clients and do impactful work for organizations who are making a difference in the world. They love learning, applying new skills, continuously elevating their game, and holding themselves accountable to results. They're intrapreneurs, excited about innovating and running their own line of business.
We believe in taking care of our people. For us this means training our managers, professional development opportunities, helping each other out with heavy loads, and closing the office for a day (or a week) when the world and our lives get crazy. We encourage and enable people to restructure their role if life changes and they need a different schedule or level of responsibility.
---
IN THIS ROLE, YOU'LL GET TO:
Create client satisfaction by working with internal and client stakeholders to understand and anticipate client needs
Define, develop, document, and communicate project vision and goals to ensure the project meets client needs and quality standards
Contribute to the planning, execution and review of each sprint, backlog items, dependencies and deliverables
Review project development and delivery to quality standards and play a key role in progressing projects to next stages
Deliver quality technical services in RevOps and tech assessments, HubSpot Implementation, Optimization, and Integration
Contribute to the application, management, and hygiene of our HubSpot portal & tech stack


BONUS SKILLS & EXPERIENCE:
Bachelor's degree or equivalent combination of education and experience
Experience working in agile (SCRUM) environments
Full-stack development experience or understanding of Java
2+ years of agency or professional services experience
Experience working as a system admin or supporting system implementation projects, specifically for CRM and/or MarTech software solutions
ESSENTIALS OF A GREAT TEAM:
Alignment with

Denamico core values

A strong desire to be part of a small organization where you can have a big impact
Positive attitude and skilled in building and maintaining colleague and client relationships
A self-starter who thrives on results and continuous learning
Ability to adapt quickly and balance numerous responsibilities
Incredible attention to detail and excellent writing skills
Data-driven, results-oriented and skilled at problem solving
Self-initiated with strong project management skills
Desire to work and ability to thrive in a fast-paced, dynamic environment
A voraciousness for staying current about the dynamic world of digital marketing and marketing automation
A collaborative team player who values the success of the whole team, in addition to their own success
WHY YOU'LL LOVE WORKING WITH US:
Comprehensive Healthcare & Dental Plan

Competitive compensation and benefits package

Bonus and commission plans for everyone

401k

Unlimited PTO and paid holidays

Company paid parking or public transport allowance

Ergonomic office workstation with electric standing/sitting desk, etc

Kitchen with stocked drinks & snacks

Mentors - we believe in helping each member of our team grow personally and professionally

Hybrid work schedule option between your home and our Minneapolis office
This is an exciting time to join Denamico! If you are interested in adding value to our team, please apply and we will be in touch.