Website / MarTech Systems & Integrations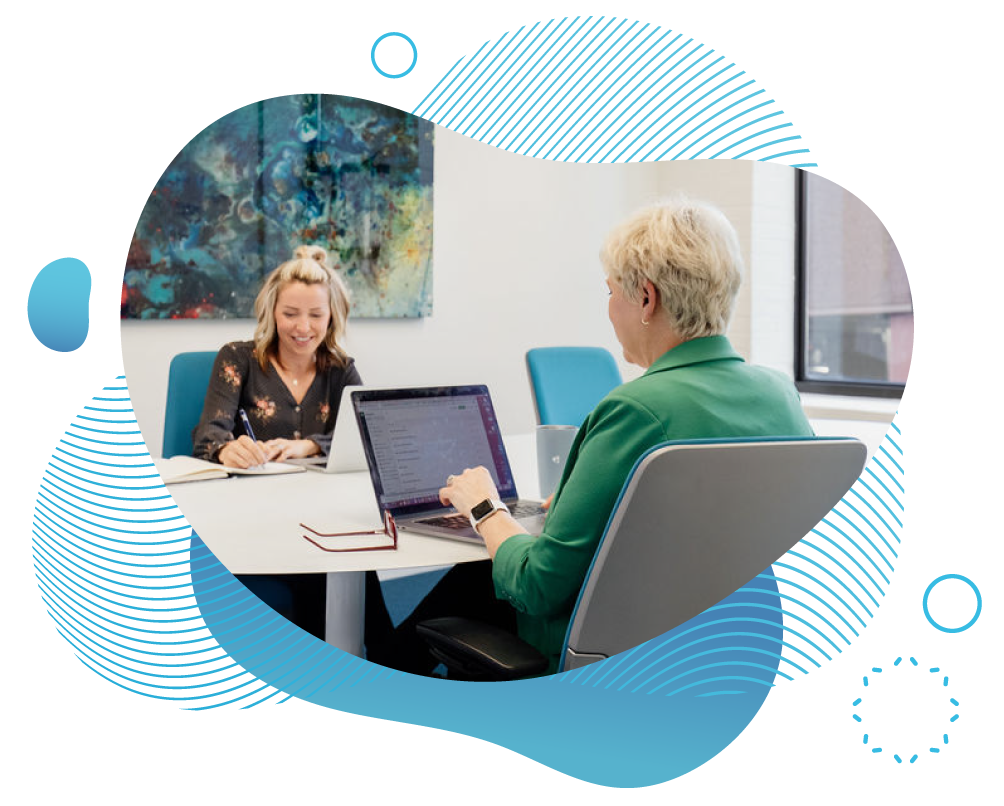 Position Details:
Position Purpose: Why do we have this position?
Lead clients through the digital transformation process by guiding them through goal setting, solution design, innovation, resulting in customer expectations being met or exceeded - reflected in 4 case studies and/or 5-star reviews (annually).

Secondary Purpose: To optimize…
To optimize onboarding, execution, and delivery processes resulting in successful digital transformation projects delivered on time, budget, and in scope.

---
ROLES & RESPONSIBILITIES:
Solution Design
Lead client assessments uncover client challenges / needs

Develop custom, goal-oriented digital transformation strategies that achieve results - delivered via assessment findings

Lead the execution of digital transformation, implementation, integration, and web dev projects

Recommend additional services that provide value to clients while expanding accounts

Drive strategic innovation for digital transformation and web-dev projects
Account / Project Management
Projects delivered on time, scope, budget

Projects meet and exceed client success metrics
Identify strategic solution to solve for clients needs via SoW's, pricing, and timeline
Service Optimization & Innovation
Service optimization and/or innovation to drive more profitable and/or larger project SoW's
Optimize processes to align with new functionality and opportunities via primary solutions (i.e. HubSpot)
Optimize processes to meet needs of clients and deliver exception results
Innovation of processes and services to create more clearly defined service offering and differentiation in the market
Technical Partner Management
Identify partners to fill technical needs (software or service) required to meet demand of Denamico's clients and/or target market

Manage relationship and operational processes to deliver on client engagements


---

KEY OUTCOMES:

What are the key outcomes/expectations/accomplishments for this position?
Client satisfaction resulting in avg. NPS Score of 8.5+
4 customer case studies and/or case studies (annually)
Projects on time, budget, and in scope
Project delivered with profitability of x%
Project-retainer conversion rate of 50%
Avg. utilization rate of 80%
Avg. profitability of projects 20% or higher


---

QUALIFICATIONS/EDUCATION/EXPERIENCE:
What are the required and desired qualifications?



REQUIRED QUALIFICATIONS
Alignment with Denamico

core values

A strong desire to be part of a small, growing organization where you can have a big impact
Positive attitude and skilled in building and maintaining colleague and client relationships
A self-starter who thrives on results, continuous learning and improvement
Ability to adapt quickly, thrive on fast-paced agility, and balance numerous responsibilities
Incredible attention to detail with excellent communication skills
Extremely data-driven, results-oriented and skilled at problem solving
Self-initiated with strong project management skills
Desire to work and ability to thrive in a fast-paced, dynamic environment

A voraciousness for reading and staying current about the dynamic world of digital marketing and marketing automation

A collaborative team player who values the success of the whole team, in addition to their own success
Bachelor's degree or equivalent combination of education and experience required
3+ years of professional project management experience, specifically in marketing or advertising agency
5+ years experience managing and executing on digital transformation projects, specifically solution design and development of websites, marketing automation systems, and CRM platforms
Experience managing and creating project plans, estimates, and scopes of work
Client-facing experience required
Experience working directly with client development teams and technical partners to deliver on client engagements
Experience working with and managing operation relationship with technical partners
Strong web, software, and Mac desktop skills – we work on Macs and use HubSpot, Adobe Creative Suite, Google Docs, and various web-based tools such as Monday.com and Slack
Well-versed in budget and resource management
Effective negotiation and conflict management skills
Excellent organization, time management, and communication skills (oral & written)


---
COMPETENCIES:
| Competency / Capability | Description |
| --- | --- |
| Professional Services Consulting | Professional Services consulting reveals a clear understanding of business processes, organizational change management, training and user adoption. |
| Technical Strategy & Solutioning | Technical strategy & proposed solutions - implementation & integration - achieve their intended results, brings forward recommendations on projects to achieve even greater results. |
| Website Design & Development | Website strategy - design, performance, and integration - achieve their intended results, while uncovering and bringing forward recommendations on additional services to achieve even greater results. |
| HubSpot Knowledge & Execution | Keeps current on new technologies as they relate to HubSpot & general CRM/marketing automation functionality, Provides future-looking solutions and recommendations based on forthcoming HubSpot functionality to team and clients. |
| Problem Solving | Understands the intended goals, identifies & sets clear objectives and requirements to achieve intended goals, and validates recommendations against success metrics. |
| Project Management | Understands Agile methodologies, especially prioritization & management of flexible scope across multiple projects simultaneously, Communicates consistent updates of project status and elevates project concerns to the Account Manager |
| Interpersonal Communication | Displays exceptional interpersonal communication and writing skills, verbal and non-verbal communications, and the ability to communicate and persuade a diverse audience. |
| Leadership | Responsible for making major decisions for the team that resolve impediments to success, plays an active role in mentoring or making others on the team better, takes constructive criticism well & implements new approaches based on feedback. |