Mixing innovation into smart solutions that help companies grow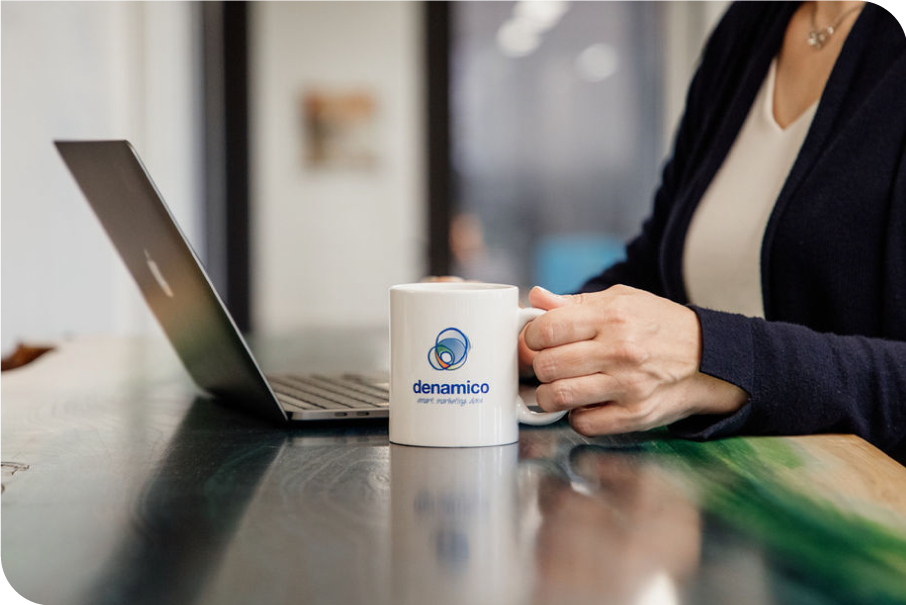 Denamico is seeking a Client Strategist to help retain, expand, and grow our existing client accounts. You will be responsible for working directly with client teams, identifying strategic gaps, and marshaling internal resources to help expand the adoption of Denamico's HubSpot Solutions. Because your work will impact all Revenue teams (marketing, sales, customer success), communication and collaboration are core to the role. The Client Strategist primary objective is to help customers align sales, marketing, and customer success operations across end-to-end customer life cycles, enabling growth through operational efficiency, and keeping teams accountable to revenue by focusing on operations management, tooling, and analytics by leveraging HubSpot.
This is a strategic role, so it's not simply completing the tasks assigned to you. You will be both a technical expert, an advisor and revenue generator. Your goal is to help them understand what they should do — not simply do what they ask without considering the growth implications of their requests.
What Makes Denamico Different:
Our people are our special sauce. They care about our clients and do impactful work for organizations that are making a difference in the world. They love learning, applying new skills, continuously elevating their game, and holding themselves accountable to results. They're intrapreneurs, excited about innovating and running their own line of business.
We believe in taking care of our people. For us, this means training our managers, providing professional development opportunities, helping each other out with heavy loads, and taking time out as needed when the world and our lives get crazy. We encourage and enable people to restructure their role if life changes and they need a different schedule or level of responsibility.
You will be responsible for:
Serving as a strategic advisor to Denamico's clients:

Advise and manage roadmaps for fast-growing companies to optimize their revenue generation process, with a focus on HubSpot, insights, and operations/enablement across the entire revenue engine (marketing, sales, success).
Leverage your expertise in revenue operations and HubSpot to develop and implement tailored solutions that align with client objectives.
Drive operational efficiency by optimizing processes, automating workflows, and implementing best practices.
Provide ongoing support and guidance to clients, ensuring they are maximizing the value of Denamico's HubSpot Solutions.

Owning Denamico's revenue growth goals for existing clients and manage $1M in revenue responsibility

Renewals: You will ensure that clients renew our RevOps consulting agreements.
Expansion: You will ensure that customers expand the use of Denamico's HubSpot Solutions services. This includes upselling and cross selling services that enable our clients to better leverage HubSpot.

Collaboration with client teams:

Work closely with client teams to understand their business objectives, challenges, and pain points.
Identify strategic gaps and opportunities within the client's revenue operations and provide actionable recommendations for improvement.
Collaborate with cross-functional teams, including marketing, sales, and customer success, to align strategies and drive revenue growth.

Directing a team of internal RevOps experts

You will serve as the conduit between the client and our technical support team. As you are generating growth opportunities and managing renewals for existing clients, you will also need strong communication with our internal team to keep them informed on the status of client relationships.
We're Looking for People Who:
Bachelor's degree in business, marketing, or a related field (or equivalent experience).
Proven experience in revenue operations, sales operations, or related roles, preferably in a consulting capacity where you have carried a quota.
5+ years of professional sales, account management or consulting experience
In-depth knowledge of HubSpot and its various solutions, certifications in HubSpot are a plus.
Experience selling technology enabled services is a major plus.
Strong analytical skills with the ability to interpret data and provide actionable insights.
Excellent communication and presentation skills, with the ability to effectively communicate complex concepts to both technical and non-technical stakeholders.
Demonstrated ability to work independently, manage multiple projects, and meet deadlines in a fast-paced environment.
Passion for revenue growth, operational efficiency, and driving client success.
Essentials of a Great Denamico Team Member:
Alignment with

Denamico core values

: Make Things Happen, Learn with Purpose, Lead the Change, and Be Better Together
A strong desire to be part of a small organization where you can have a big impact
Positive attitude and skilled in building and maintaining colleague and client relationships
Self-starter who thrives on results and continuous learning
Ability to adapt quickly and balance numerous responsibilities
Incredible attention to detail and excellent writing skills
Data-driven, results-oriented and skilled at problem solving
Desire to work and ability to thrive in a fast-paced, dynamic environment
Why You'll Love Working With Us:
Comprehensive Healthcare & Dental Plan
Competitive compensation and benefits package
Bonus and commission plans for everyone
401k
Unlimited PTO and paid holidays
Company paid parking or public transport allowance
Ergonomic office workstation with electric standing/sitting desk, etc
Kitchen with stocked drinks & snacks
Mentors - we believe in helping each member of our team grow personally and professionally
Location:
Minneapolis-St.Paul, MN. Denamico enjoys a hybrid work schedule option between your home and our Minneapolis North Loop office. We're normally in the office at least Tuesdays and Thursdays.
If you are interested in adding value to our team, please apply and we will be in touch.