Sales & Marketing Tech Stack Audit
A well-designed and carefully selected tech stack can provide your business the necessary tools and systems to streamline your operations, improve efficiency, and drive growth to keep you humming along.
A tech stack audit allows you to consolidate duplicate systems and maintain a single source of truth for your data.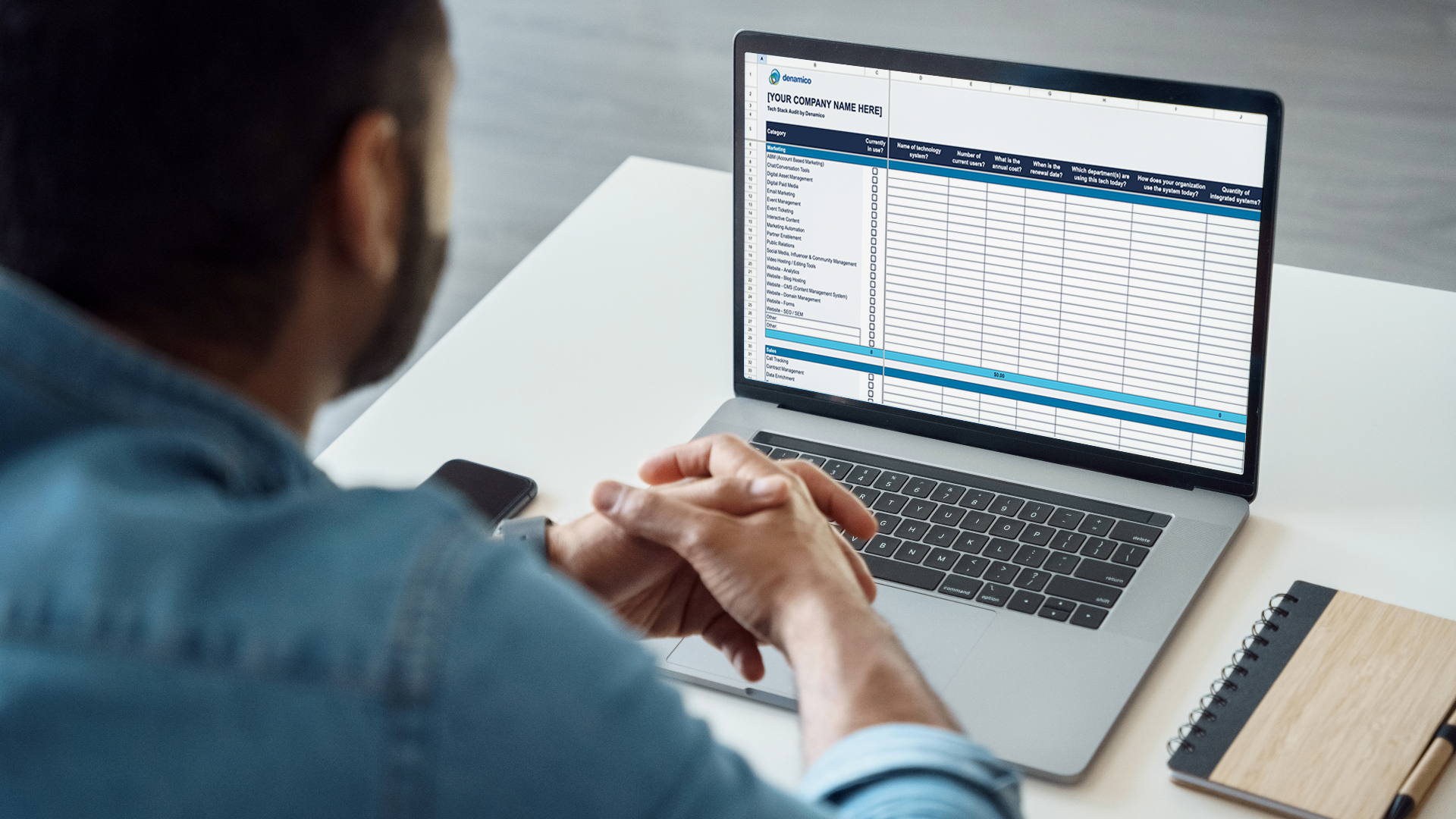 In today's digital age, where technology is rapidly evolving, having a robust and adaptable tech stack is essential to stay competitive and meet the ever-changing needs of your customers. Investing time and effort in building the right tech stack is a wise business decision that can significantly impact your bottom line.
Efficiency
By evaluating your current tech stack, you can identify redundant or outdated tools and streamline your processes. This can lead to increased efficiency and productivity.
Efficiency
Cost Savings
A tech stack audit can help you identify tools or subscriptions that are no longer necessary, allowing you to eliminate unnecessary expenses and optimize your budget.
Cost Savings
Integration and Compatibility
Assessing your tech stack can help you identify any compatibility issues or gaps in integration between different tools. This can enable you to find solutions that work seamlessly together and improve overall system performance.
Integration and Compatibility
Scalability
A tech stack audit can help you assess whether your current tools and systems can support your future growth and expansion plans. It allows you to identify any limitations and make necessary adjustments to ensure scalability.
Scalability